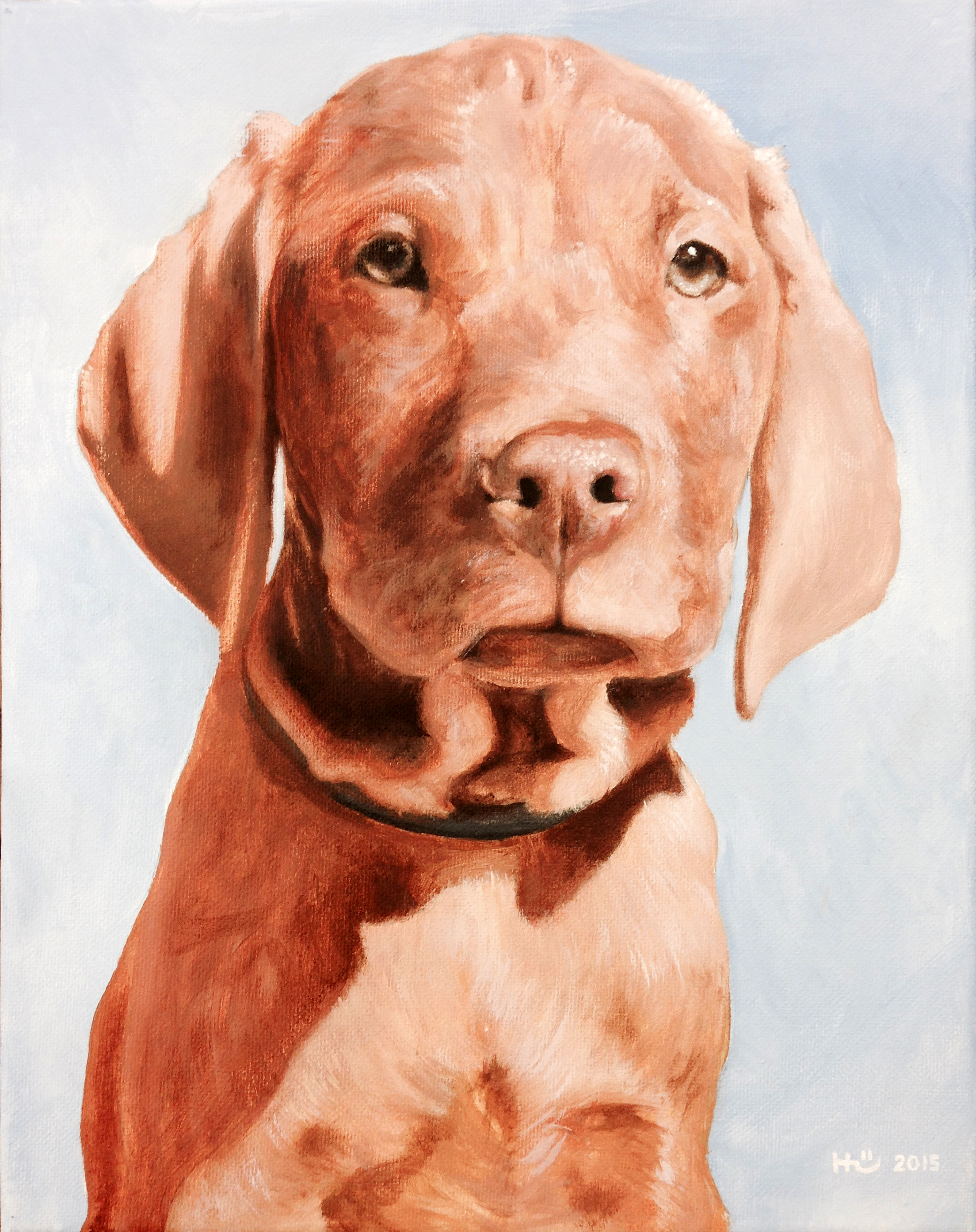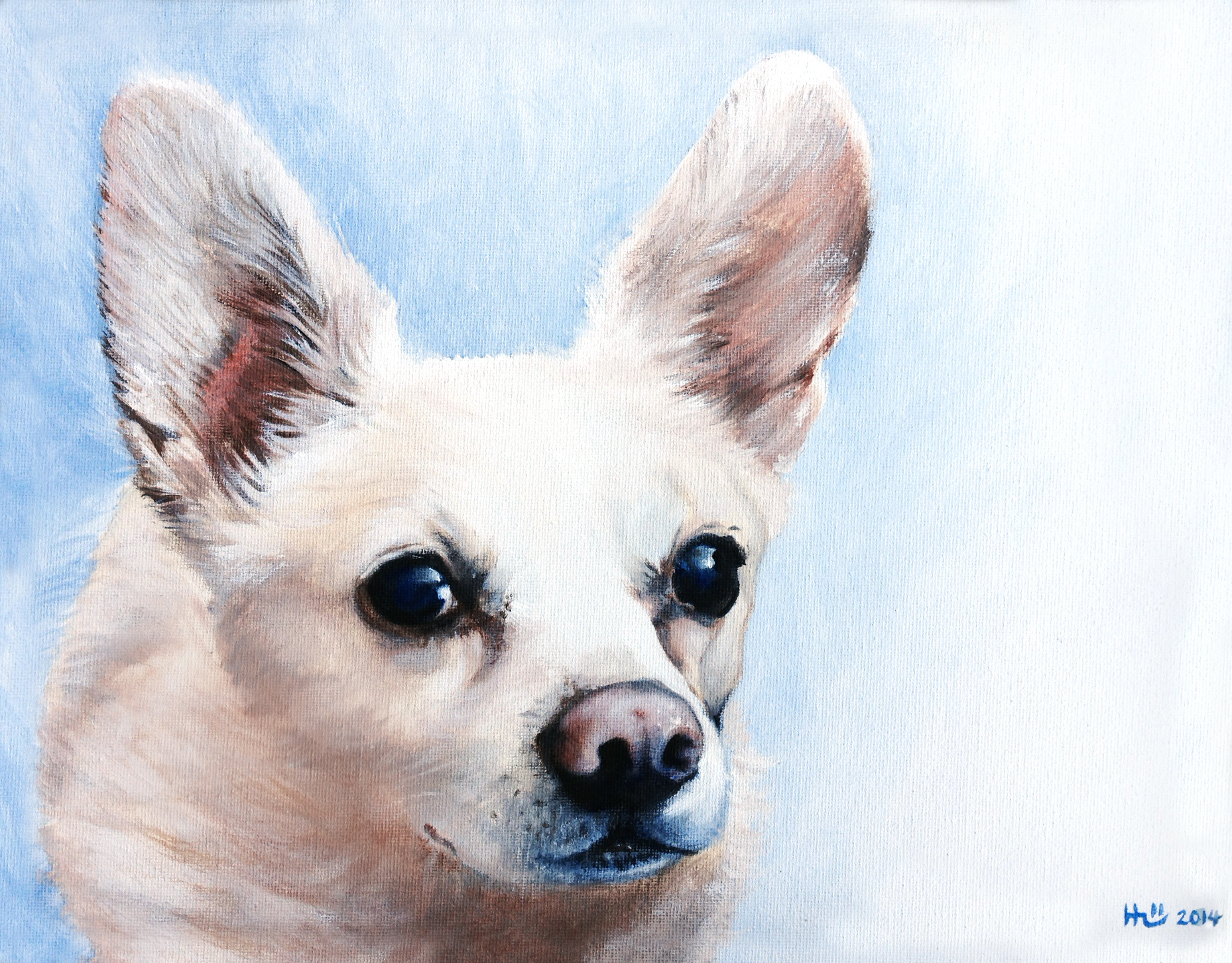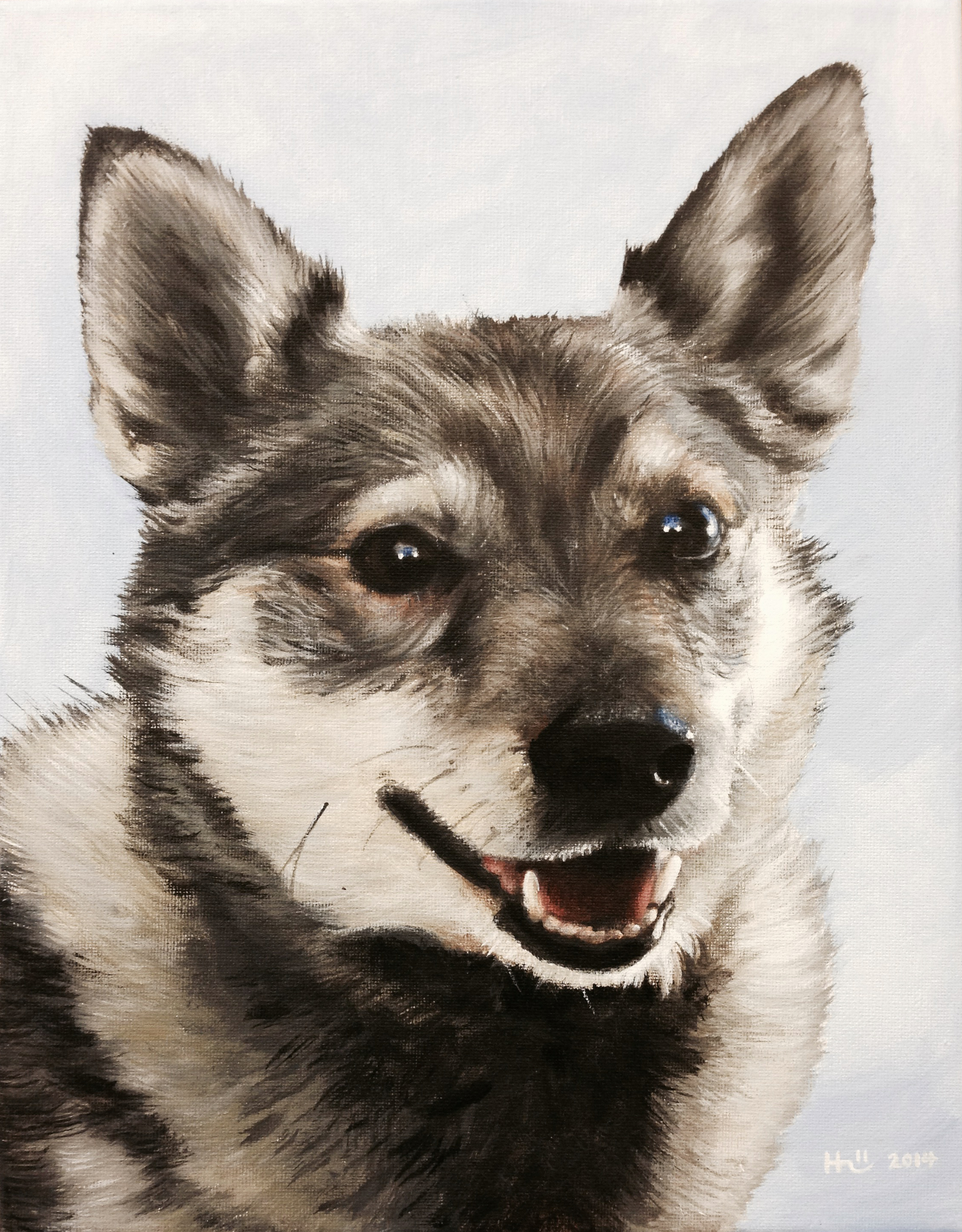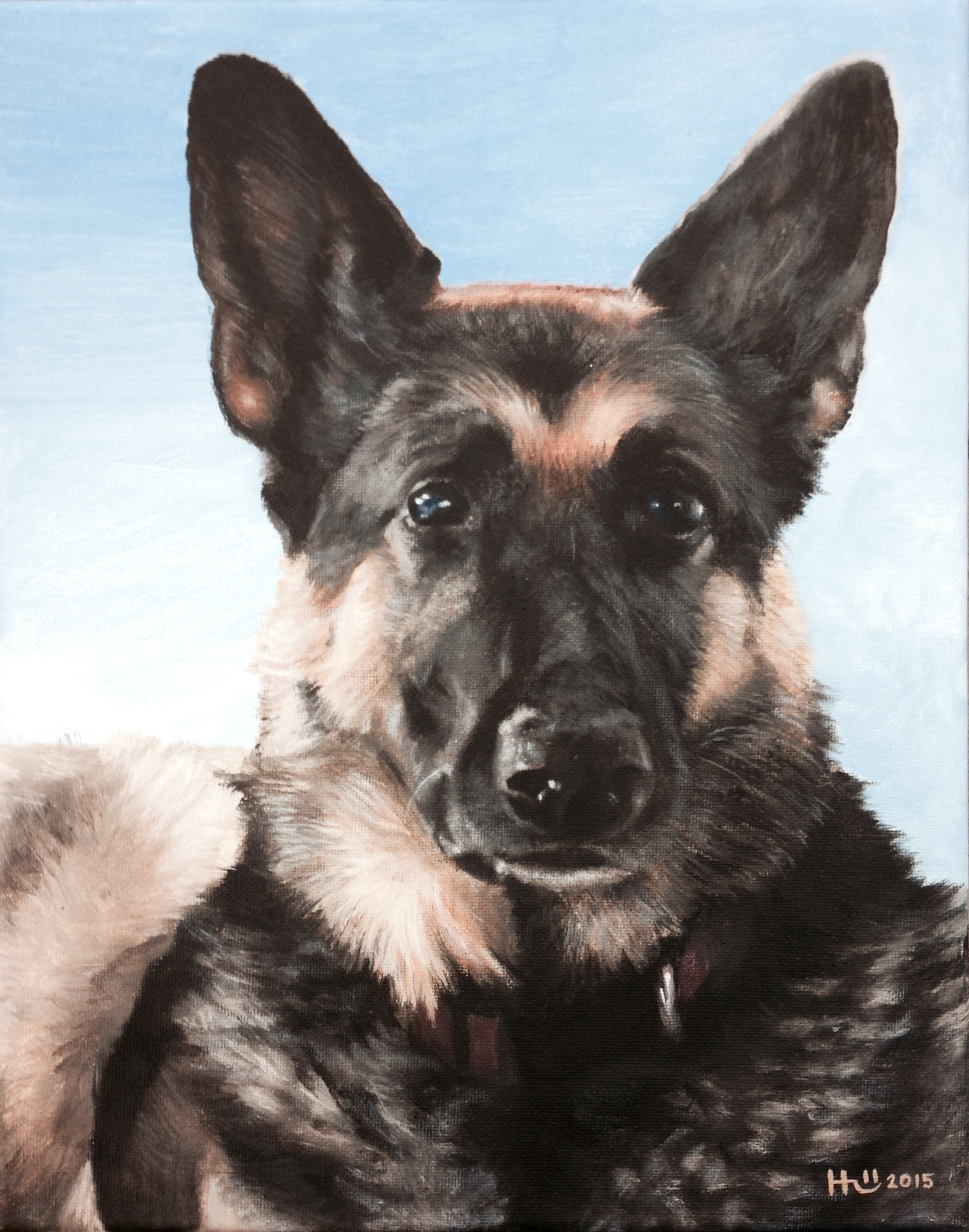 Welcome to the PainterKevin On-Line Studio.
My name is Kevin Hill and I paint pet portraits!
Send me your photos or if you live in California near the Carmel or Monterey area I can come to you in order to take photographs.
I work from reference photographs to create real paintings on canvas. If you would like to have a pet painted by me here is what you will need:
How it works.
Contact me via email painterkevin@gmail.com or call me (310) 469-2830.

Next we discuss your painting and the reference photographs needed.

We can then discuss the size options, pricing and framing if desired.

I will e-mail you with a confirmation receipt of your order, your down payment (reservation) and your photograph(s).

Three to seven days later I will email you a photo of your new painting for review.

Upon receipt of any remaining balance, your painting is carefully packed and shipped to you.
Some tips for taking or choosing photographs suitable for painting reference.
Natural daylight through a window or outdoor daytime is usually better than indoor lighting.

Pictures taken with a flash are NOT good for reference. Flash tends to blow out the details and of course there's red eye.

Clear and in focus.

The complete animal is in the photo or if it is for a close up of the head, the complete head.

Low resolution , pixelated or badly compressed digital images are hard to work from also.

I am an expert in adobe photoshop and I can improve some photos, but a good picture to begin with is always preferable.
E-Mail or call me (310) 469 2830 with what you have in mind for your painting.
I work in several different size ranges but my standard size is a 11 X 14 inch canvas.